WHATASHINE BEGAN ITS ROOTS IN THE CAR CLEANING INDUSTRY IN 2010 AS A MOBILE DETAIL CAR CLEANING COMPANY IN CHARLOTTE, NC. DUE TO THE SUCCESS USING CROFTGATE USA LINE OF RESPONSIBLE CAR CARE PRODUCTS, THE BUSINESS GREW TO HOUSTON,TX IN 2012.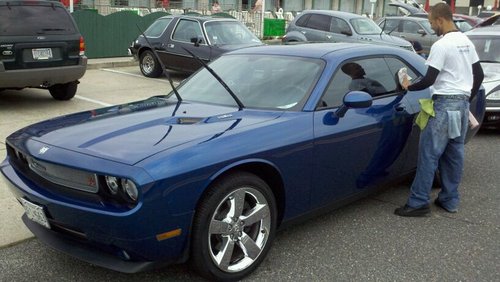 AS CROFTGATE USA CONTINUED TO EVOLVE THEIR WATERLESS CAR WASH PRODUCT LINE, IT WAS CLEAR THAT WE NEEDED TO TRANSITION AS A COMPANY. TODAY, WE ARE PLEASED TO GO FROM A USER OF CROFTGATE PRODUCT'S TO THE EXCLUSIVE DISTRIBUTOR OF CROFTGATE USA PREMIERE LINE OF ECO FRIENDLY CAR CARE PRODUCTS IN SOUTHERN CALIFORNIA AND HOUSTON, TX.


WITH WATER SHORTAGES FACING MANY REGIONS OF THE COUNTRY, WHATASHINE GOALS ARE ROOTED IN ITS SIMPLICITY: BECOME THE PREMIERE CAR PRODUCT COMPANY OFFERING THE VERY BEST IN RESPONSIBLE CAR CARE PRODUCTS THAT ARE GREAT FOR OUR CUSTOMERS YET IS EQUALLY GOOD FOR OUR ENVIRONMENT.